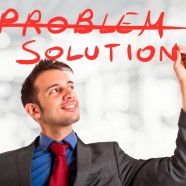 The term "coaching" brings out different associatons in different people. Coaching is simply a tool for healthy people in development towards new goals.


What is meta coaching?
For meta coaches, coaching is 1) the art of facilitation 2) a single person or an organization (team or group) 3) for a predetermined goal 4) by using a challenging, focused dialog 5) which brings out the deepest meaning in the coachee 6) identify and mobilize inner and outer resources 7) to develop and reach coachees potential, in order to reach the individual or the organizations dreams and highest goals.
Adjusting – not consulting, tutoring, therapy, counseling or mentoring.
Individual and group coaching. The coaching recipient is called coachee.
By using a well enunciated goal process, to generate a KPI; Key Performance Indicator.
A near and open relation based on caring, confidentiality and challenge (confrontation)
The frame (interpretation, mental model, meaning) is always the real issue, not the experiences or the feelings.
All people possess the necessary resources to be their best self, and to realize and achieve their best and highest potential.
To free the coachees self realizing abilities – making him/her a fully living person, who can reach maximum potential.
It's really all about the optimal combination between meaning and performance, to reduce the gap between competence and action.
A meta coach is expert on structure and process. The coachee is the expert on the details.

Benefits of meta coaching
Regular coaching is based on what the client is feels regarding a situation. In meta coaching, we work on what the client thinks about the situation, and the clients reaction to the situation. Which beliefs, values and attitudes are behind it, and what is the meaning of it?
This method is developed by psychology professor, Dr. L. Michael Hall. The method is an expansion of NLP.
All certified meta coaches (ACMC) are certified after their performances to an international standard, in the skills of listening, support, questioning, meta questioning, provoking states-of-mind, giving and receiving feedback. To keep their certificate, their skills need constant maintenance and the competence needs to be renewed regularly.

Why and how can meta coaching help you?
Coaching is taking the next step into developing and performing
Coaching is to be taken out of your comfort zone, so you can reach your full potential
Coaching is focusing on what is important for you to create clarity
Coaching is setting high, accurate goals, and making a plan to fulfill them.
Coaching is a commitment to yourself to not "undersell" yourself, but to achieve and reach your full potential.
Coaching is lifting yourself to being the best you can be, for your friends, collegues and family.
Coaching is finding the strength to take on a project that will change your own, and many other peoples, world.
This shows you what kinds of resources you can gain through meta coaching. Meta coaching is something more than a nice chat, a toolbox full of sneaky tricks, or just a way to think positive. It's a way of becoming more of who you are. It's a method for becoming a real, genuine person who masters the best version of him/herself.