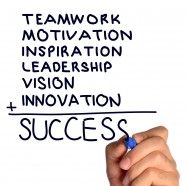 A brave company lets their executives be curious and see the wholeness in each employee. Many employees are parents of children/youths or have old parents to take care of. Their private-life problems may interfer with work and even cause sickleave. Inputcoaching can help sort out what causes the difficulty, it is at work or at home.




Offers:
Lunch seminar/afternoon seminars with focus on simple techniques in communication.
One-on-one  coaching
Coaching for company executives who wants to be supportive of employee .

A brave company makes sure the employees are seen and taken care of not only as an employee, but also as a human beeing. We offer opportunities to development, both at home and in the work place. Changes which improve the employees motivation, focus, happiness and dedication. By being brave, the company will gain loyalty from their employees. Focused, motivated and happy employees definitely pays off in the end.
Inputcoaching underpins initiative in any company who supports parents at work.
This is an opportunity for you to focus on your company's defining values and vision. We want to help you establish a reputation for being a "whole person"friendly company. By supporting your employees with challenges both at work and in private, you give them an opportunity to reach their full potential overall. Coaching for company executives who wants to be supportive of employee/parents.
This will show on the companys bottom line

Stressful factors which affect working parents:
An English study, made by PCA (Parent Coaching Academy), shows the top three challenges which prove stressful and can affect employees work rate:
Balance between work and private life 9 out of 10 parents experience the combination between their work life and their personal life as stressful.
Parents overreact 9 out of 10 working parents say they yell too much at their children.
Time schedule 9 out of ten working parents describe themselves as overstressed when it comes to combining work and private life.