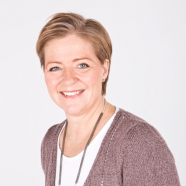 Anette Forsén Bache.
Anette is born in 1958, married with two grown daughters. She is educatet executive coach and ACMC MetaCoach.
Her customers are leaders at work, senior workers, parents, young adults, teenagers and children. And families all together, or just the parents.
Anette is:
Dedicated and supportive
Challenging to your defined patterns
Helps you to see the whole picture, and find new solutions
Anette thinks the only thing we can change to make things better, is ourselves. Others need to take responsibility for themselves. She helps you see your daily challenges, what you want to change in the future, and how you can make these changes by yourself. In addition to seeing how private life and work/school life are connected.
Anette has diverse experience in organizing, sales and administration. She started, and managed, a private kindergarden for ten years. After this, Anette worked another ten years as a realtor for attorney at law, Knut Ro. She also had the position of business manager in two housing associations in Oslo.
Today, Anette has had works with tasks for Asker kommune, in the child welfare department.  Anette has been in charge of "Jobbklubb" – hosted by NAV (social security/employment office) adults who were attending a course in order to find work or education, and in charge of AAM (motivationclass for the longtime unemployed).
Anette is an experienced coach with good results.