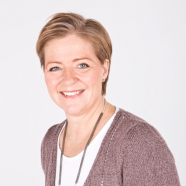 Inputcoaching helps companies see their staff in full, also as privat persons.


Inputcoaching and Foreldrecoachen is run by Anette Forsén Bache.

Anette is focused on the fact that a big part of life consists of weekdays. And weekdays consist of work/school, family, leisure activities, friends and so on. That's why it's important to see each day in full, because each and every day affects the other. Inputcoaching helps companies support employees by considering them in full, both employee and privat person. Work life is affected by what happens in the private life, and vice versa. By getting help with challenging situations at home, you will be positively affected at work. This is a win-win situation for all parties, including work collegues, and the people at home. Anette mediate coaching techniques which can be applied at work, in couples relationships, between parents and children, and so on. In addition, Anette offers one-on-one coaching of staff and executives who wants to be supportive of their employees.
Anette belive in courage, development, happiness and loyalty. A brave company lets their executives be curious and see their staff in full.  A brave company contributes to the staff being seen and acknowledged both as a parent and an employee, and all the challenges that comes with it. You are presented with the opportunity to make beneficial changes both at work and at home, which brings greater happiness, focus, motivation, and dedication. By being brave in this area, the company will gain loyal employees.
Focused, motivated and happy employees definitely pays off on the bottom line.