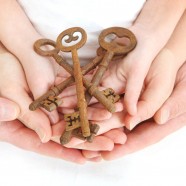 Be the Pro Parent Company!


Parent Coaching for Executives
Built in as part of a strategic development program within the company. This coaching teaches the executive how to use coaching techniques in conversations with employed parents. We demonstrate and practise concrete communication tools to ease conversations about challenges that can occur in work or private life.

One-on-one parental coaching
Coaching for any employee with children in any age, covering any challenging aspect of the situation. The coaching is confidential.
Direct coaching in a company meeting room
Phone coaching
Online coaching
Company executive
We offer coaching to company executives who want to appear strong, but also as a good role model in the company. The executive takes responsibility for awareness in combining a working situation with private life. Make the best of both! This coaching is held with multiple conversations over time.

Drop-in urgent parental coaching
We offer urgent coaching for parents when in need of guidance, advice, and solution models for any specific problem.

Coaching of potentially surplus employee/parents
We offer coaching to parents who are in danger of becoming surplus to the company. This will offer good support for employees in troubled times. This coaching will focus on financial, practical and familiar issues in a positive and solution-oriented perspective.